What is an American Patriot?
July 3, 2012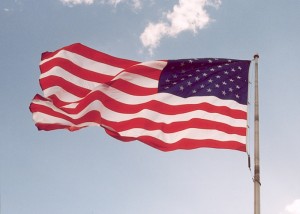 Are you flying your flag? Are you planning hot dogs, hamburgers and apple pie on the 4th? Did you fill your SUV with $100 worth of gas and pull your camp trailer to Rocky Mountain National Park, wade with your grandson in an ice-cold, gin-clear mountain river, hike with your daughter to a high mountain waterfall and catch a few cutthroat trout?
Okay, yeah, I did that. Been there. It was fun, too. And I'm ready for the next tee shirt.
Maybe you did much more. You believe so much in your constituent's cause that you allowed their lobbyist to pay for a guided trip for superb bone fishing in the Bahamas, dinner at Café Matisse and after-dinner cocktails watching the sunset over the Nassau. So what if that constituent is Big Oil, who despite making billions of dollars of profits every quarter wants you to continue their government subsidies? After all, without oil, how would we ever defeat all those terrorists? Those pack of jackals waiting to take over the USA.
Or maybe you decided to give up something that no one else has, or ever will, something so dear that there have been debates for centuries about its price, something you are willing to sacrifice for all those who want to enjoy a walk around the block without a bullet creasing their hair, or a night of rest without worrying about being whisked to a concentration camp because they didn't agree with a clause in the constitution, allowing them to sit with family and enjoy fireworks over a lake whose black mirror reflects deaths of millions and a celebration as old as our country, and something your wife and son may never understand—you were willing to give up your own life.

There are patriots, and there are those who call themselves patriots. If you call yourself a patriot, examine your reasons. Is it to get a pat on the back at a veteran's pancake breakfast? Do you want to be handed thousands of dollars from our government for twisting your back in boot camp? Do you think because you have lots of friends in Big Oil that you must have the government give them more money so we can fight a better war?
I suggest that if you want to be called a patriot, you are not one. A true patriot gives up without asking for thanks, gives up for those he's never met, gives up for an ideal most of us have never really thought about.
What are you willing to give up for the freedoms that we all enjoy?
If you want to give up driving that SUV for six months of the year, lighting your home for 2 hours a night, or keeping the AC at 70 instead of 74 all summer, then maybe you can do something to keep more soldiers from sacrificing their lives in war.
The wars we have experienced in the last two decades have mostly been about oil and energy. We want to drive our cars to work, without anyone else inside carpooling. We want to never sweat a drop in our own home in summer. We want to watch our TV, run our computers, listen to our stereos into the wee hours of the morning.
We want, we want, we want.
When will we start giving, giving as much as a true patriot? Probably never. But we can try to prevent them from giving their lives for us by giving at least something that causes us some pain. Every day.
Or, then again. Maybe not. Fly your flag, eat your hot dogs, have a little more ice cream on that apple pie, and drive your SUV. Patriot.
Milt
Buy it now–Amazon: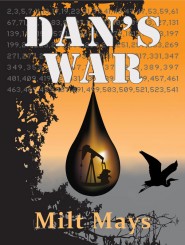 Kindle e-book on sale now for SUMMER BEACH READ
REVIEWS:  http://tiny.cc/mt6b7
$1 of each book goes to Veterans
Barnes and Noble:http://tiny.cc/htmrb
Smashwords for all other e-book formats:http://tiny.cc/o0nh3
New Short Story only a buck!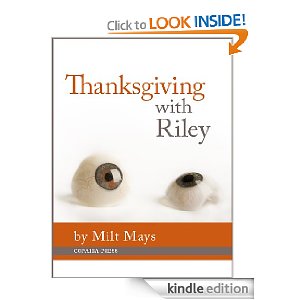 All proceeds go to US Veterans More at my Facebook Author Page:http://tiny.cc/sumdo
Contact me at www.miltmays@gmail.com
Please follow and like us: