Home >>

Can a Hurricane Change Your Life For The Better?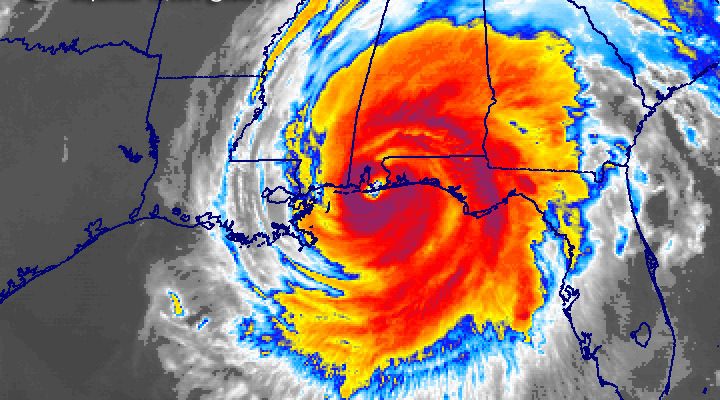 Can a Hurricane Change Your Life For The Better?
October 11, 2018
For a free ebook, click here
Hurricane Ivan changed my life.
September 16, 2004, the day Hurricane Ivan arrived, I awoke at two a.m. to pitch black, wind howling outside, and a curious sound in the bedroom: my dog lapping water. But our wonderful blond lab, Maggie, lay at our feet, sleeping. The sound was swamp water percolating under the baseboards. Rolling off the mattress, my wife and I waded into stinky water, floating Purina Dog Chow and paper shredder confetti–welcome to the hurricane parade.
I'd had a great year: both daughters got married, I caught a 150 lb. tarpon on a fly rod, started a promising practice with great docs, and my son had orchestrated a surprise fiftieth birthday party. After 9/11 I started writing my first novel, The Next Day, a horror, techno-thriller about what would have happened if bio-weapons were released to finish off what was started at 9/11, sure to outsell Steven King. But I was nowhere near finishing. I had no time, with being a doctor and a family.
The day before the water came, the news said it was a monster: Hurricane Ivan, Cat 5 in the Gulf.
I smashed one thumb and nearly fell off the ladder boarding up the second story windows. This made the inside a tomb of darkness, the garage door the only exit. Lynn and I discussed leaving the state. We filled the bathtubs, organized canned food and peanut butter (I could live off peanut butter and honey sandwiches for weeks), then moved the computer upstairs along with the important papers, dog food, fresh batteries in flashlights, etc.
At 7 p.m., in purple-olive twilight and paltry wind and misty rain, I played fetch outside with Maggie. No big deal. The news announced Ivan would weaken to Cat 3 at landfall. We decided to stay. Yes! No waiting for a week after the storm to get back over
the bridge while looters had a field day, or water leaks went from tiny to disastrous.
We hunkered down—that's hurricane talk—in our upstairs bedroom. The wind howled, trying to tear off the roof … right over our heads. No thank you. We trundled everything back downstairs, including a mattress, to the bedroom our son vacated last week. After all, our neighborhood had never flooded in recorded history. Who needed flood insurance?
Our house had survived two other Cat 3's with piddling damage. No prob.
Right. We'd never been in the northeast quadrant. Apparently we forgot.
For weeks afterwards we survived in a post-flood environment that reminded me footage I'd seen of Sarajevo: feral dogs, fetid piles of rubbish, no water or AC, roving, camouflaged National Guard Humvees, and Red Cross water and food tents. I nearly lopped off a leg chain-sawing shattered trees, screwed up a knee replacing wallboard, and continued to work forty-hour weeks, sitting in rubbish-removal traffic jams for hours.
It shook our hearts and souls like a dirty rug. But we couldn't get clean.
The neighbors had the first, and last, Tiger Point trailer-trash party in their camper on their driveway next to the POD that held all their worldly goods. Their home was unlivable.
We sang, we drank, but we all knew: Never again.
My wife and I moved to Colorado, closer to roots and family. I fulfilled a lifelong dream and became a writer.
I finished The Next Day. I also guided fly fishing in Rocky Mountain National Park, which led to my third novel, The Guide.
My wife became a hooker—wool art hooking, okay. We camped in Yellowstone with Maggie. Then I realized I was not Steven King; gas prices skyrocketed; the adult kids moved back; guiding fly fishing made no money.
Time to go back to what I knew best, doctoring. I went to work for the VA. A hurricane is nothing compared to war. War had crippled our best, their bodies and minds, but not their souls.
Veterans taught me a disaster can change your life for the better. 
I finished The Next Day and started on my second novel, Dan's War, a near-future sci-fi thriller about the end of world oil . . .  in two weeks. Cajuns and one lone computer geek try to save us from an eco-fanatic and his army who think they have the solution to Global Warming.  One of the characters survived Hurricane Katrina. Dan's War won an award at the Pikes Peak Writers contest.
I was living my dream, writing novels. A disaster is not the end of your dreams. Remember that. live your dream.
Milt Mays
Sign up below and get a FREE EBOOK.
Please follow and like us: